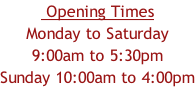 We have a comprehensive range of lawn care products.
Johnson Grass Seed
Range we stock: General Purpose, Quick Lawn, Any Time, Luxury Lawn, Shady Place.
Sizes: 250g, 500g, 1.5kg and 5kg (only quick lawn left in 5kg).
For more information on these different the range: www.johnsonslawnseed.com
Our best selling line are listed below:
Miracle-Gro Evergreen Feed, Weed & Mosskiller - available in 100sqm box £8.99, 80sqm spreader £9.99 & 400sqm bag £19.99.
Aftercut Feed, Weed & Mosskiller - available in 100sqm box £8.99, Spreader £9.99 and 440sqm bag £19.99.
Westland Lawn Thickner (feed & seed) 100sqm or 150sqm.
Below is a picture of our shelves: Our range includes:
Lawn weedkillers - 1ltr Ready to us spray, 250ml/500ml/1Ltr Concentrate
Liquids - Feed or Feed and weed or Feed and mosskiller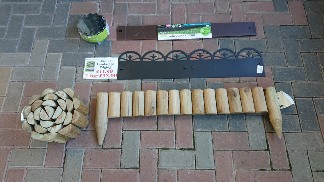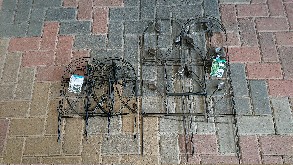 Plastic roll edging 9.1m x 9cm £4.99
Metal landscape edging kit (3pack) 2.64m/8ft 8in £19.99
Middle one single pieces £11.99 of 3 for £33.00
Log roll 1.8m x0.15m £6.99
Log edging £7.50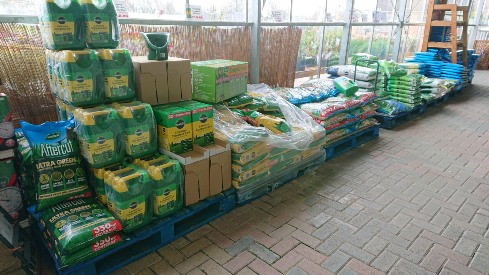 Granular:
Feed & seed mixes - various sizes
Green up feeds - 100sqm and 200sqm & 350sqm
Weed & Feed - 100sqm and 200sqm
Moss control - No rake mixes & traditional mosskiller options.
Weed, feed & mosskillers - 30sqm, 50sqm, 100sqm, 80sqm spreaders and 400sqm bags
Lawn sand & lawn & turf dressing also available.